Knott's Berry Farm Update: HangTime Testing
Knott's Berry Farm, Buena Park, CA
Happy Monday, folks! Today, we have a brief update from Knott's Berry Farm. Sometime last week (apparently at least as of Wednesday), Knott's started testing its new Boomerang replacement, HangTime! I stopped by on a drizzly last Friday afternoon and evening to check things out, and wouldn't ya know it, California's upcoming new "dive coaster" was up and running!
The station isn't complete, and neither is the gift shop, but they're coming along. There is still landscaping and installation of the lighting package too. But it's exciting to see this milestone. Barring additional weather setbacks, it shouldn't be long until we see HangTime completed and open to the public!
One drizzly March afternoon at Knott's Berry Farm HangTime was testing!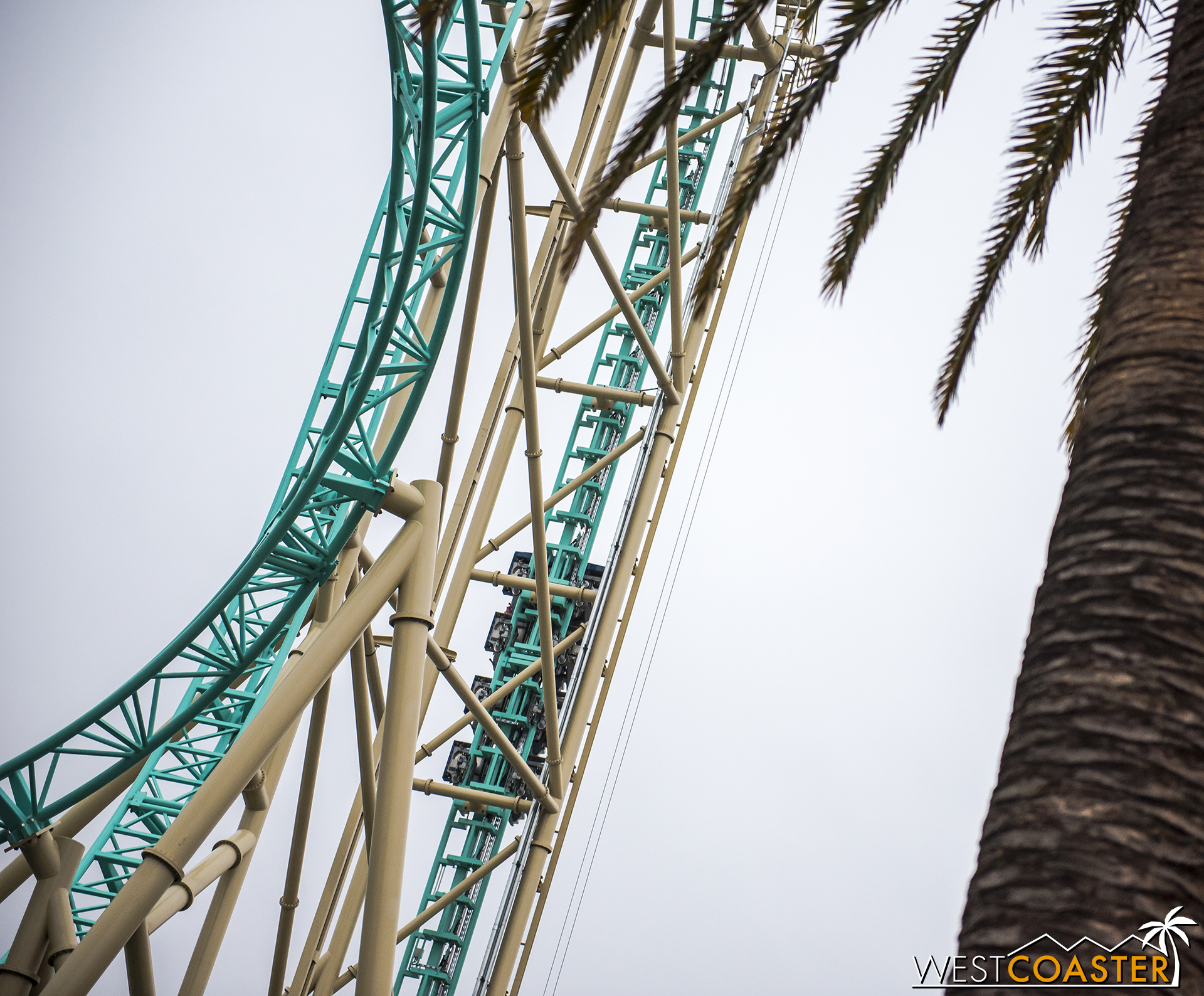 Yes, the roller coaster is operational, even if everything else is not yet complete.
Coming down that first drop.
The coaster doesn't pause here as much as it slows down and sort of inches along before commencing its drop in proper.
Going through the first twisty part.
And the second topsy turvy bit.
And this corky cork part.
And a nice pop of air at this dippy dip.
A boomy rang rounds out the inversion sequence at the end.
That the ride in its technical terms nutshell.
Here are some more photos from different angles.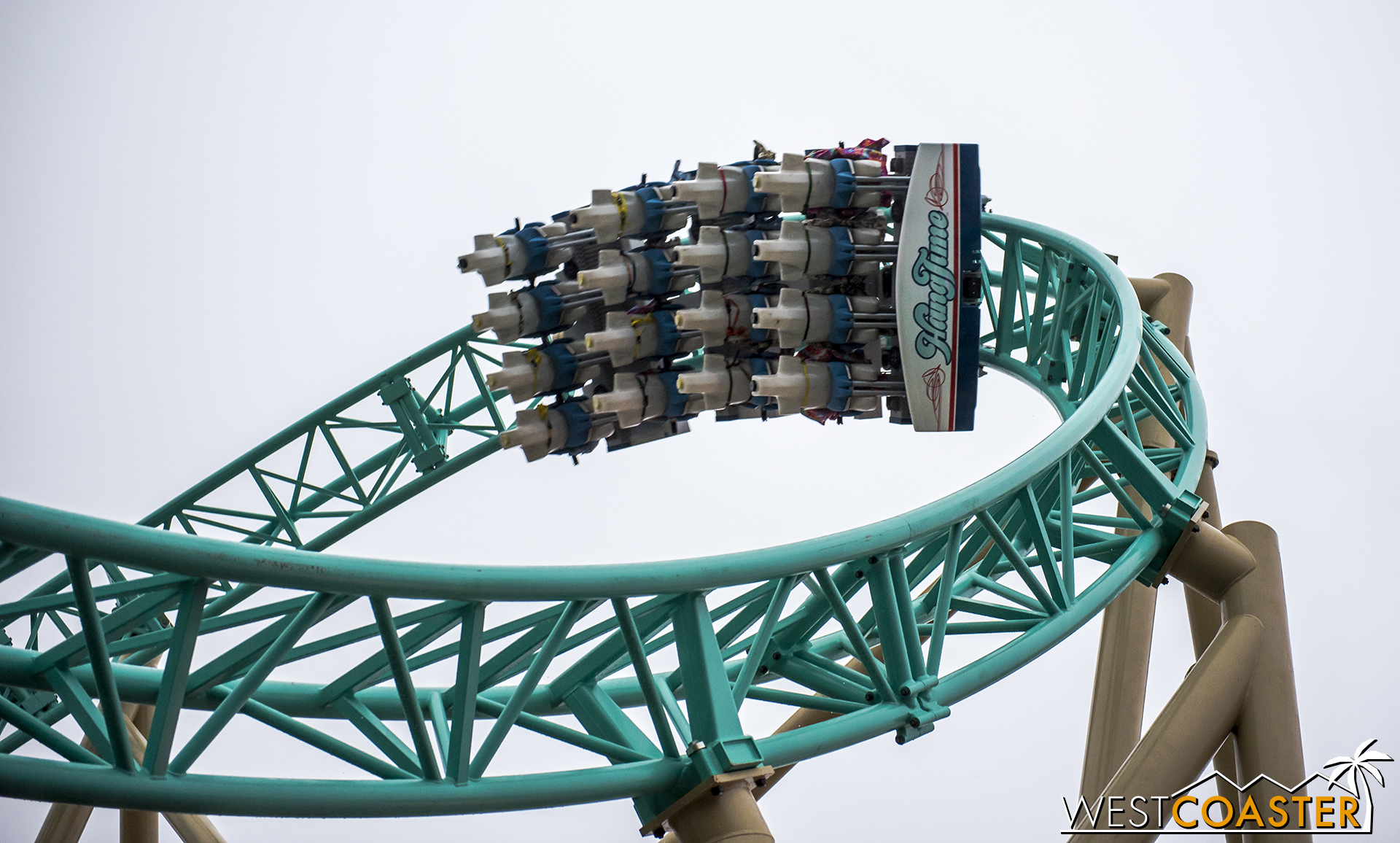 The station doesn't appear to have progressed much in the past few weeks.
Peeping through, yeah, not much.
The gift shop is looking better, at least.
Wall sheathing is on, and some insulation.
Looking from the Johnny Rockets side.
The curving canopy bit is probably the main entrance (or exit as it's a gift shop).
Signage to come here at this metal frame.
Another peek behind the work walls.
So that's HangTime for this week.
It'll be at least a month before it opens, as I imagine Knott's won't want to hold any festivities until after the Boysenberry Festival. But definitely no later than May at the rate progress seems to be moving along. So that's something to look forward to soon!
Also, here's some exclusive video of HangTime testing from last Friday!! Exclusive in that it's my video, so it's by default unique. But if you want to see videos from others, I'm sure other theme park sites have their own footage up too. Please pardon the shaky parts where I didn't quite track the car well enough.
That does it for this quick spin from the Berry Farm. We've got Disney stuff on tap for this week too, barring technical difficulties (like my iMac currently being a brick right now :( I thought Macs were supposed to be good...). So stay tuned! Or not?
Albert Lam
Architect. Photographer. Disney nerd. Haunt enthusiast. Travel bugged. Concert fiend. Asian.